Fishing, Snorkeling and Sight Seeing Adventures
Dedicated to your total Enjoyment
Fish Finders of the Riviera Maya is a fully licensed charter boat company serving Playa del Carmen and the Mayan Riviera.
We are conveniently located between Playa Del Carmen and Tulum in the marina of Puerto Adventuras.
We offer a variety of on water adventures including Deep Sea Fishing, Bottom Fishing, Snorkeling, Sight Seeing and breathtaking Sunset Cruises.
Booking a fishing charter with us provides the highest expectation of making that great catch!
Whether it's your dream to catch Mahi-Mahi, Dorado, Sailfish, Swordfish (or many others) … we are the Fish Finders of the beautiful Riviera Maya.
We take pride in going that extra mile to ensure our customers have the best experience possible.
Our dedication shows in everything we do!
Private Charters
Our luxury charter boats are the envy of many in and around Playa Del Carmen. All of our boats have air conditioned salons and are regularly cleaned and maintained to ensure your experience with us meets your expectations. Our English speaking Captains are from the area of Playa Del Carmen and Cozumel. They have many years' experience and are well known in Playa Del Carmen and surrounding area for their fishing knowledge and fishing tournament wins. They also know the best spots to ensure your snorkeling or sight seeing adventures are the best in Playa Del Carmen and the Mayan Riviera.
When you book our luxury charter boats, you can be confident our Captains are in control.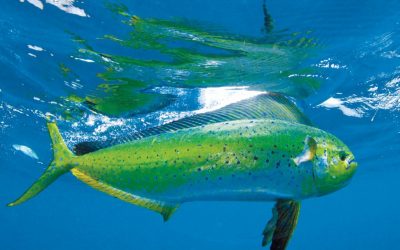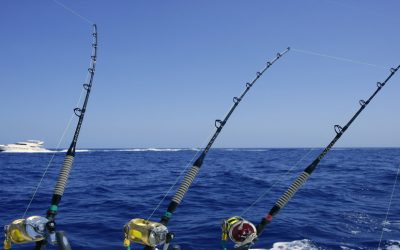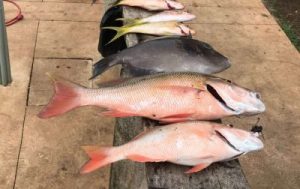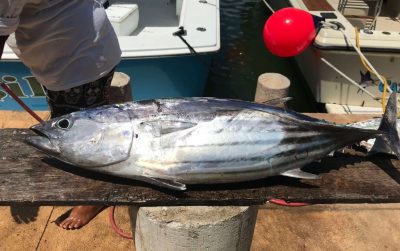 Hukilau
46 ft Bertram Luxury Sport Fisherman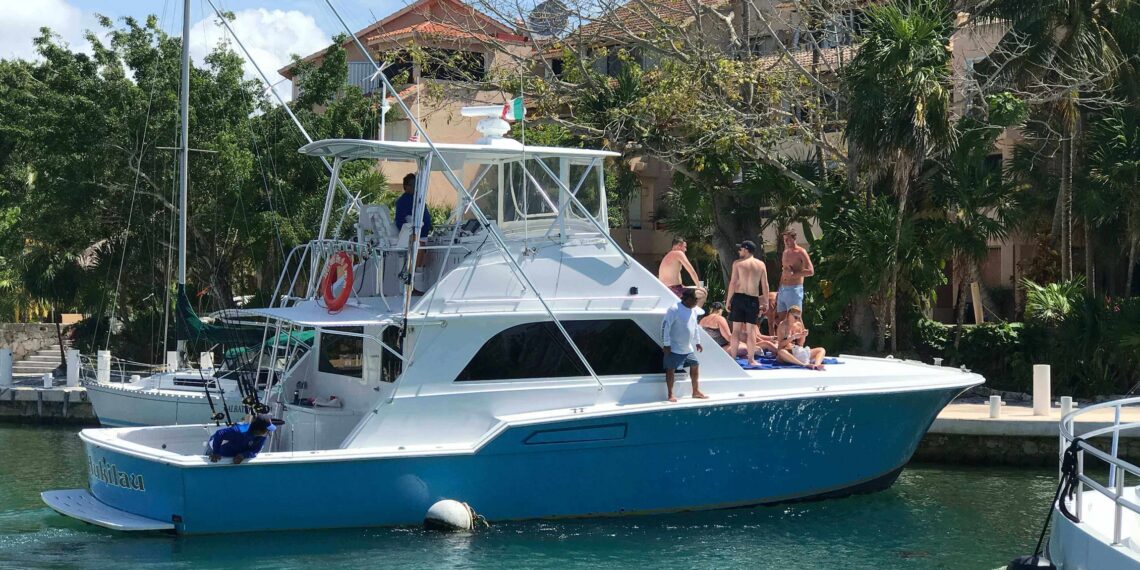 Air Conditioned Salon, 2-Heads (bathrooms), Cockpit Cover, Fighting Chair, Sun Roof
Totally refitted stem to stern in 2017
MAXIMUM 10 people
4 hour, 6 hour, or 8 hour trips
Prices starting from $890 USD
Dorado
46 ft Bertram Luxury Sport Fisherman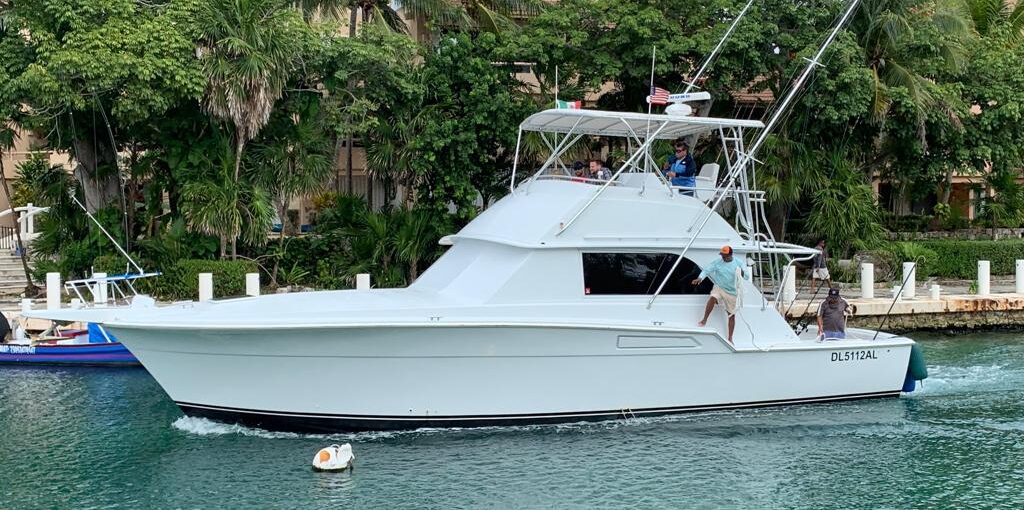 Our second, awesome 46′ long, 16′ wide Bertram boat.
Air Conditioned Salon, 2-Heads (bathrooms), Cockpit Cover, Fighting Chair, Sun Roof
MAXIMUM 10 people
4 hour, 6 hour or 8 hour trips
Prices starting from $890 USD