See What Customers Have to Say! We are Expert Fish Finders!
Testimonials
October 5, 2022 "Fishing was amazing like last time we booked with Juan. Caught a huge wahoo and some nice snapper. You can tell these guys love what they do, we all got excited when the big one was hooked and it came right at the end. We only did a four hour this time due to another couple being their first time but they loved it as well and next time we come we will for sure book with Juan again. Great fun people."
– Dustin D., Lubbock, TX
March 24, 2022 "After a slow start due to an equipment issue, we changed boats and headed out 30 minutes later. The bill fish weren't biting but the mahi-mahi did take the bait. Fresh made ceviche right on the boat! All and all a great day. The captain and crew were awesome."
– John P., Bloomfield, NY
October 12, 2022 "Crew and captain were very friendly and helpful. Afterwards they cleaned fish and took them to nearby restaurant for us to try. Highly recommend!"
– Todd H., Marshall, TX
August 1, 2022 "Took the wife and kid out on the big boat. We caught 7 mahi mahi! Overall a good day out at sea, the crew worked nonstop. I would recommend!"
– Thomas D.
Juan, captain and crew went above and beyond to make our trip exceptional. We had booked for Tuesday morning but the weather wasn't optimal so Juan moved us to Friday for better seas which it was. The trolling produced a mahi but was a bit slow, due to the time of year not for lack of trying. The captain took us to a bottom fishing spot where we were able to catch a terrific variety of fish. Thanks to the wonderful boat crew we had five exceptional fish dinners during the second week of our trip. Alex made us a delicious beautifully plated lunch. They worked hard and were able to create a very positive experience. I wouldn't hesitate to go out with them again.
– Wilson W., March, 2020
Amazing crew worked very hard and had a great trip. Caught a few dorado and a massive red snapper was well worth it. The ceviche was excellent they made on board from one of the dorados. They accommodated and made things memorable and water was perfect. Will do it again for sure when we come back
– Dustin Davis, Sept., 2020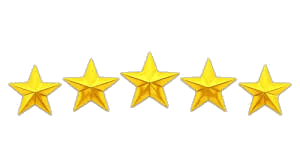 "We had an awesome experience with AAA charter fishing and would highly recommend! We did the 3/4 day and had about 6 hours out on the water. We were able to catch a number of different species of fish including grouper, snapper, yellowtail, and others. It was an incredible experience catching a different fish every time!
The colors are truly beautiful compared to what we catch in the Northeast of the United States. The crew was excellent and very skilled! They were able to help us with any questions or problems.
As we were fishing the crew took some of the fish we caught, filleted it right in front of us and made ceviche. They also provided us with homemade guacamole, sandwiches, and had all drinks included such as beer and soda/water. Our trip was fantastic and we would most definitely come back and do it again!
Definitely book with them if you are looking to fish! "
Shannon G., Jan. 2020
"The trip was excellent. We fished in the am. The crew was working hard the entire morning trying to get us our catch. We caught 4 nice size mahi-mahi and a barracuda. We even requested beer on the boat for an extra charge and they delivered! As advertised."
– G. Brown, Catch U Later
"Hard working crew. We left out about 8:00 am and set lines in the water by 8:30, and trolled 5 or 6 lines for 4 hrs. Nada! But the crew never gave up or lost hope! Finally my daughter got sea sick and I had to tell them let's go in, don't think they would have given in, even though our 4 hrs were up! Blue bird day, too much sun and no fish! But maybe next time!"
– B. Squiers, Hukilau
"Great Crew and Captain. Just wanted to say again what a great crew and captain on this boat. I had great time, the guys were very professional and fun. We caught fish when no one else in the area was. All due to a great Captain knowing how to troll near the weed line.
We will surely be back again and inform all our friends this is the crew to fish with!"
– A. King, Catch U Later
"Snorkeling was awesome! Snorkeled with sea turtles and the kids loved it! Ceviche snack was delicious and the crew was awesome!"
– Gordon Martin